Our products use fertilizer blends that include PowerRoot Seed Treatment, PowerPak Granular Macro+Micronutrient Fertilizers and PowerFol & Readyphos Liquid Foliar's.
Each is designed to be used as part of our 3 step fertility program or on their own. You can learn more about each specific product below:

Seed Treatment (Sold in 10L Jugs):
For Centuries, farmers have known the value of seaweed as part of a fertilizer blend. PowerRoot is a non -toxic kelp based concentrated seed treatment compatible with seed fungicides and herbicides that gives your crop the quick start it needs to reach its full potential.

Starter Fertilizer (Sold in 2000 lb. mini-totes or bulk):
PowerPak fertilizer blend notes:
PowerPak is the pre- plant portion of the PowerRich program, and is designed to be placed safely with the seed. It contains a complete spectrum of nutrients including essential micronutrients PowerPak is available in standard house blends and custom blends, specifically designed for your soil and crop requirements.
• Less bulk • Low Salt Index = Seed Safe • Engineered to breakdown, remain available longer and extend phos uptake
Standard House Blends:
These are our most popular PowerPak20 ( 20-30lbs/acre) and PowerPak30 (30-40lbs/acre) blends.
8-18-18-5 20
8-34-8-2 20
8-19-19-5 30
9-36-9-2 30
Non Chloride Blends:
All PowerRich granular blends have a very low salt index, but our Non Chloride blends reduce our salt index even further and are designed to work well in soils with a PH of 8 or higher, minimizing the risk of chlorine toxicity in a plant, which can render it unable to fully absorb nutrients properly, affecting growth and development.

(1000L Totes):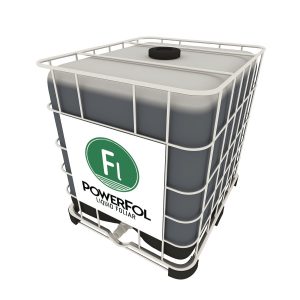 PowerFol Fertilizer blend notes:
Sold as a full spectrum nutrient foliar that is specifically formulated to be applied through spray top dressing, with or without chemical. PowerFol feeds your crops in later stages and provides the nutrients for seed production. Looking for higher protein? PowerFol can provide a late season boost.
• Improved chemical uptake • Better Stand-ability • Increase protein and weight • 1000L Totes

(Sold in 1000L Totes):
Fertilizer blend notes: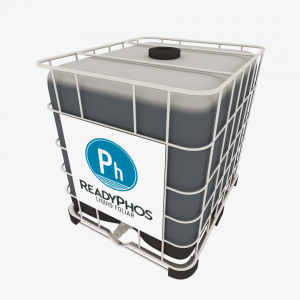 Our innovative technology allows ReadyPhos – a premium liquid foliar – to uptake phos through the leaf. It can help plants through stress periods and improves the absorption of fertility placed in the soil and chemical you apply. ReadyPhos is an excellent way to add phos availability during the growing season.
• Improved chemical uptake • Stronger Podding • Longer Flowering • 1000L Totes